G4, G6 or G2 vehicles offer tailor-made solutions for a wide range of operations such as bin collection, parks and gardens maintenance or managing public spaces.
The benefits of electric vehicles for local councils
Practical: the Stop & Go function is ideal for local council staff who perform tasks where you often need to get in and out of vehicles.
Clean: local institutions play a critical role in climate adaptation in urban and suburban areas. Therefore, thanks to their 100 % electric technology, choosing our Goupil vehicles means playing an active part in a sustainable future.
Discreet: reducing noise pollution in cities is a major challenge for local councils. Being electric, Goupil vehicles are perfect for operating in urban and suburban areas without causing any inconvenience for local residents.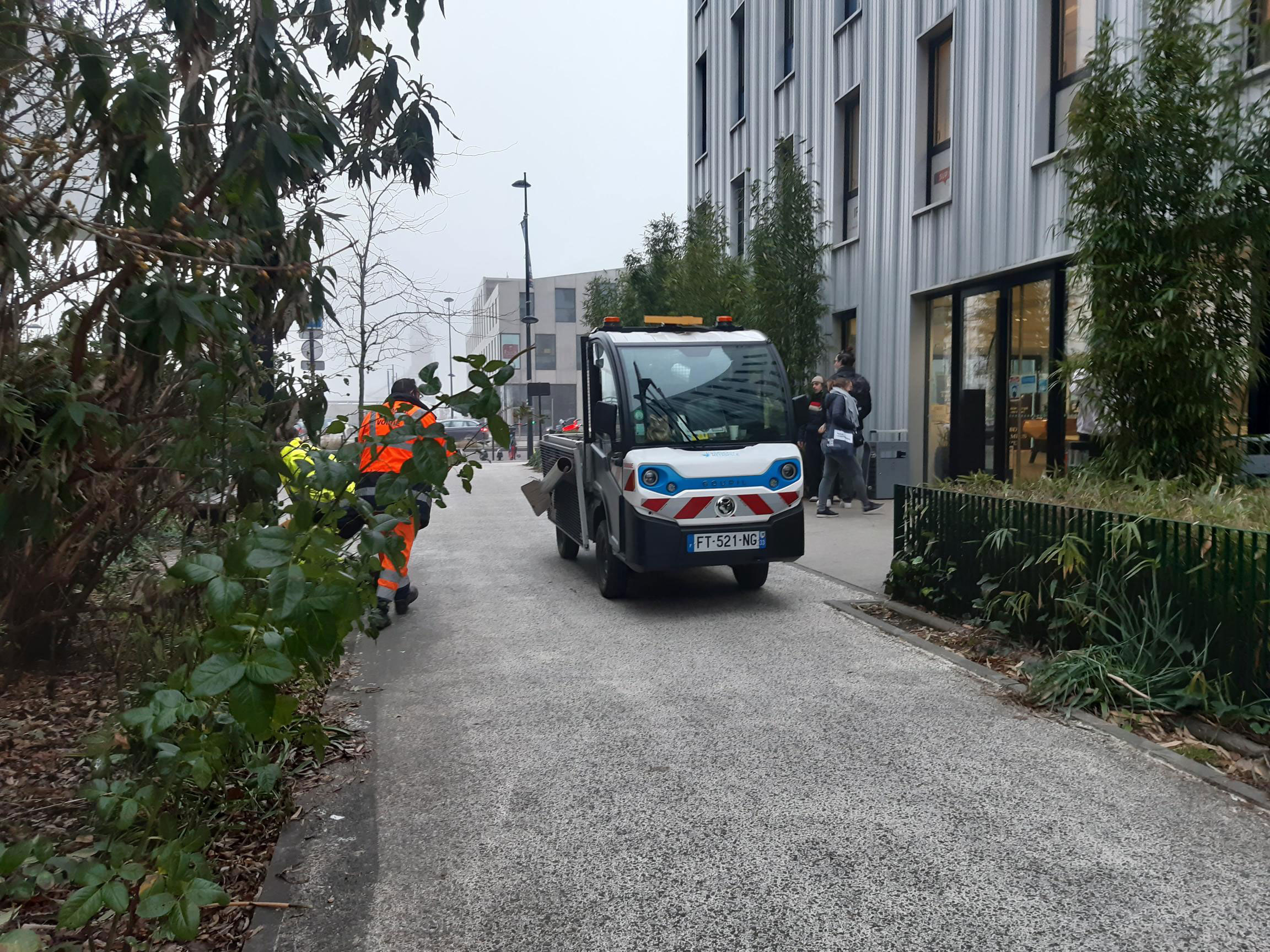 Why choose Goupil for maintaining public spaces?
An actual work tool
The ultra-compact Goupil vehicles ranging from 1.10 m to 1.50 m wide and their reduced turning radius make it possible to drive though the narrowest and most inaccessible streets of town centres.
Perfectly adapted to Stop & Go applications, the electric vehicle provides an ergonomic and safe solution for cleaning operatives. Unrivalled for their size, the Goupil vehicles' loading capacity can go up to 1,200 kg. It is possible to collect heavy waste such as glass, waste or rubble.
Multiple equipment, multiple tasks
Many cities, urban and metropolitan areas as well as rural towns have chosen our electric vehicles for the collection of bulky waste, baskets or litter. Developed in partnership with European leader FAUN, the Goupil G6 refuse collection vehicle with bin lifter and shovel provides a waste management.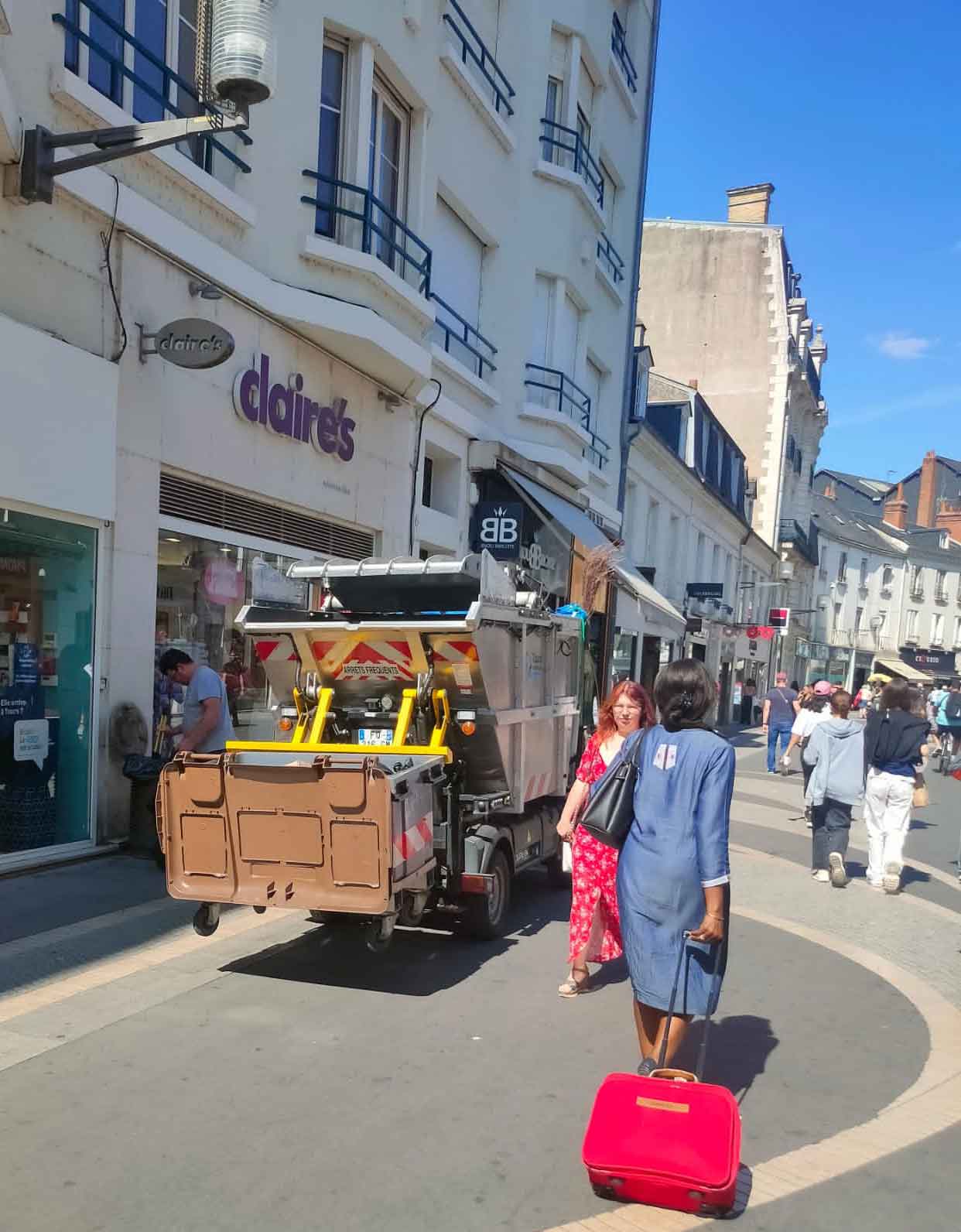 Goupil 100 % electric utilily vehicles are also perfect for maintaining green areas. They can be fitted with low-pressure tyres for use on lawns and loose soils. Many options and equipment are available to adapt this vehicle to the various tasks of your teams: 100 % electric leaf collector, 100 % silent watering system for early morning shifts without disturbing the neighbourhood, mobile container with hooklift for handling ride-on equipment…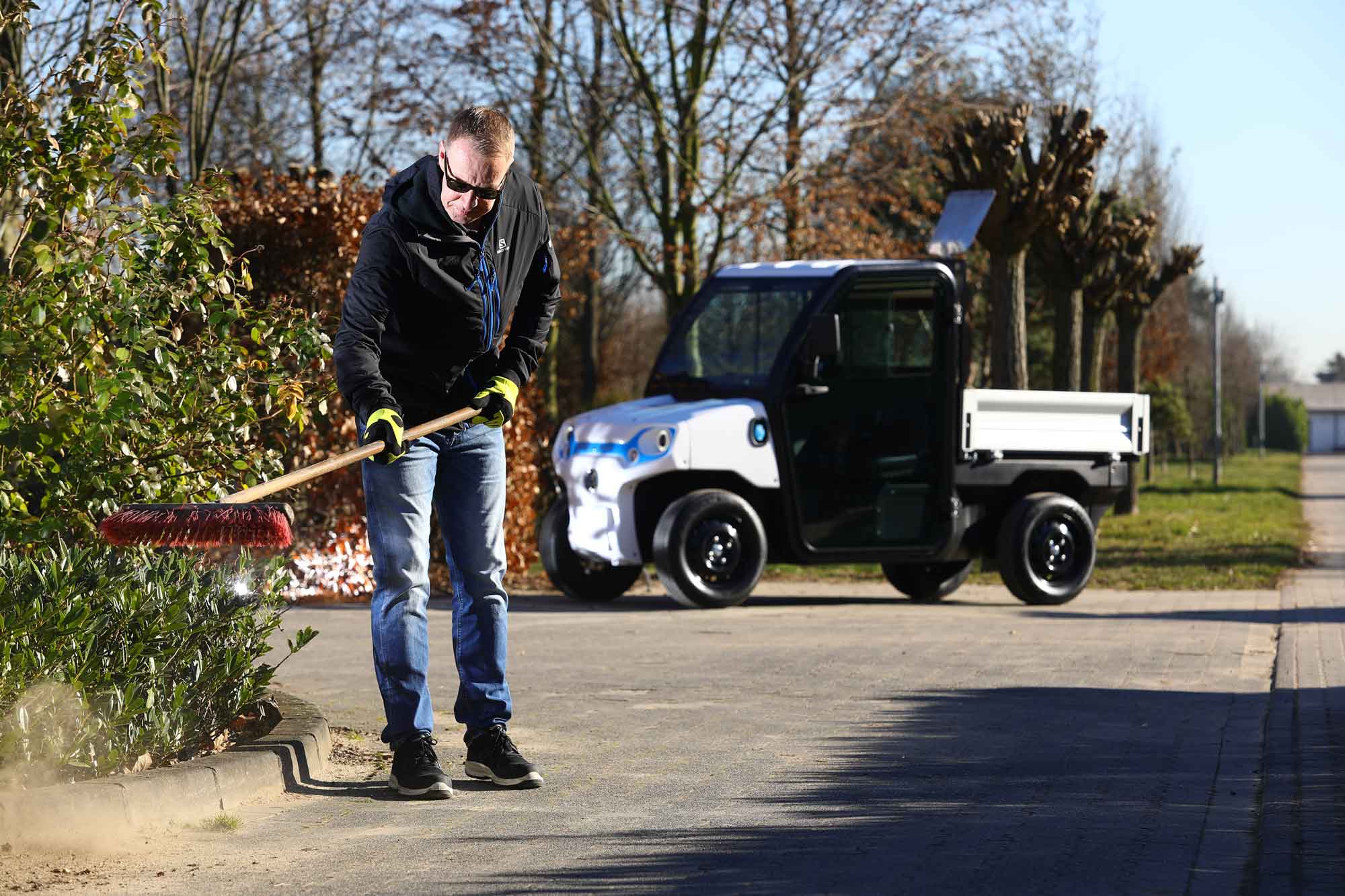 Available with a converted box van, the Goupil G6 is the perfect partner for building maintenance teams: construction painters, electricians or plumbers. 100 % electric, therefore without gas or noise emission, it can easily enter buildings so maintenance staff can step in where needed. In partnership with Klubb, a Goupil equipped with a 10 m aerial work platform offers a safe solution for work at height.
For the most demanding applications such as removing graffiti or the maintenance of street furniture, our Goupil vehicles can be equipped with a high-pressure hot water unit or a soda blaster. A 100 % electric hot water weeding equipment is also available.