Our electrical utility vehicles successfully meet the requirements of industrial sites or logistics centres. They are ideal for driving around your site thanks to their compact footprint and high payload (up to 1.2 tons).
The benefits of electric vehicles on closed sites
Closed sites such as warehouses, refineries, harbours or airports bring a lot of constraints to combustion-powered vehicles and can cause premature failure. Electric vehicles have a number of advantages:
Driving inside of buildings:

no CO2 emission, no noise pollution.

Fatigue reduction for drivers:

no clutch or vibration.

Cost reduction:

less maintenance, no petrol costs.

Image:

commitment to the environment visible by the customers.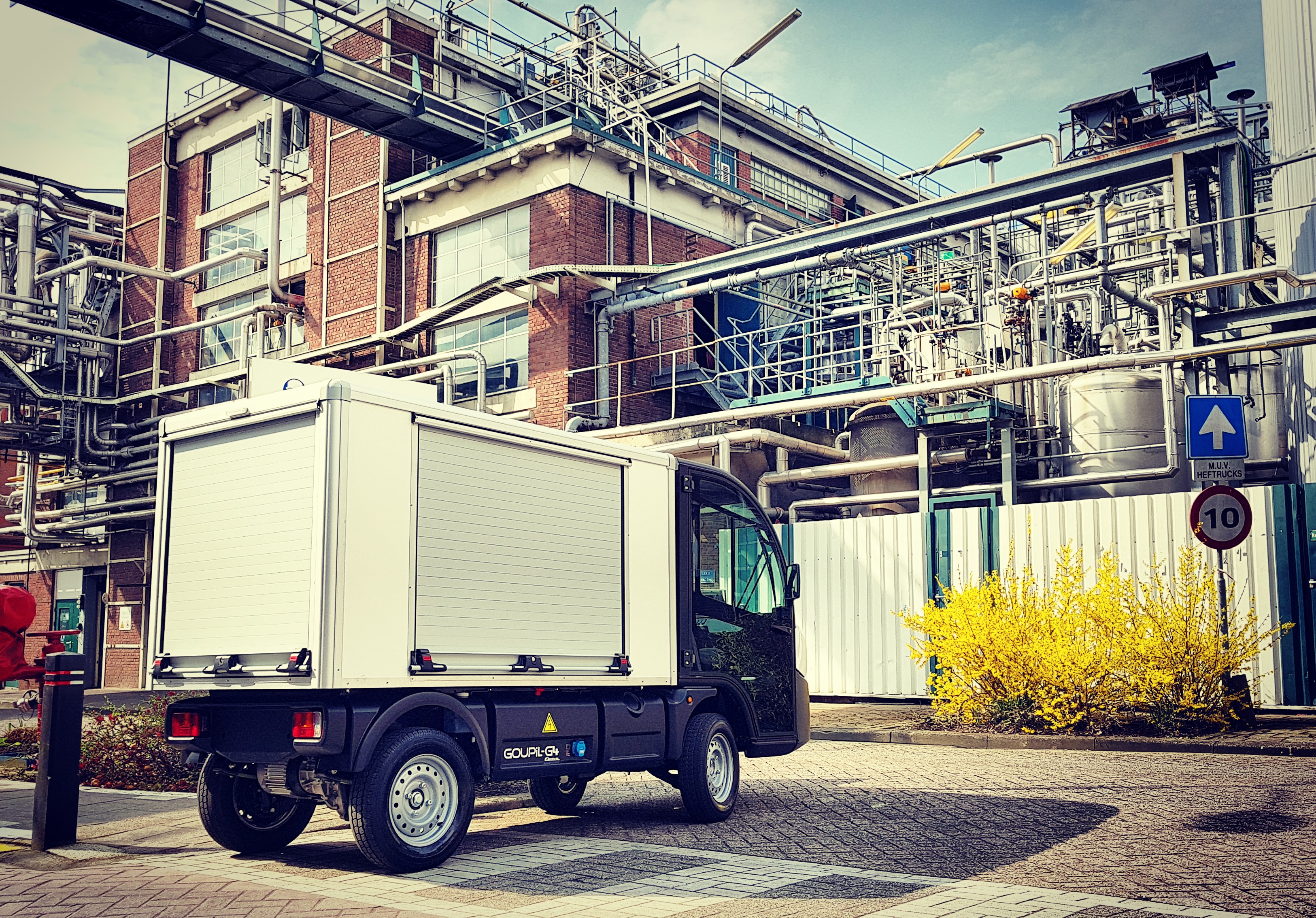 Why choose Goupil electrical vehicles for logistics operations?
A Goupil electric utility vehicle moves easily across the site without disturbing the staff. Thanks to a high payload for a very compact size, our Goupil vehicles prove to be genuine work tools.
Our main configurations for logistics operations:
Electric vehicle with a

pick-up to transport metrology equipment or heavy items

between the different buildings
Electric vehicle equipped with a

refrigerated or isothermal van to maintain the cold chain

when delivering fresh or frozen goods
Electric vehicle with a secure box van to transport sensitive parcels.