In our wide range of equipment, the tipper is one of the most common configuration for our electric utility vehicles.
Why choose the tipper?
Favoured for its versatility, the tipper offers many possibilities: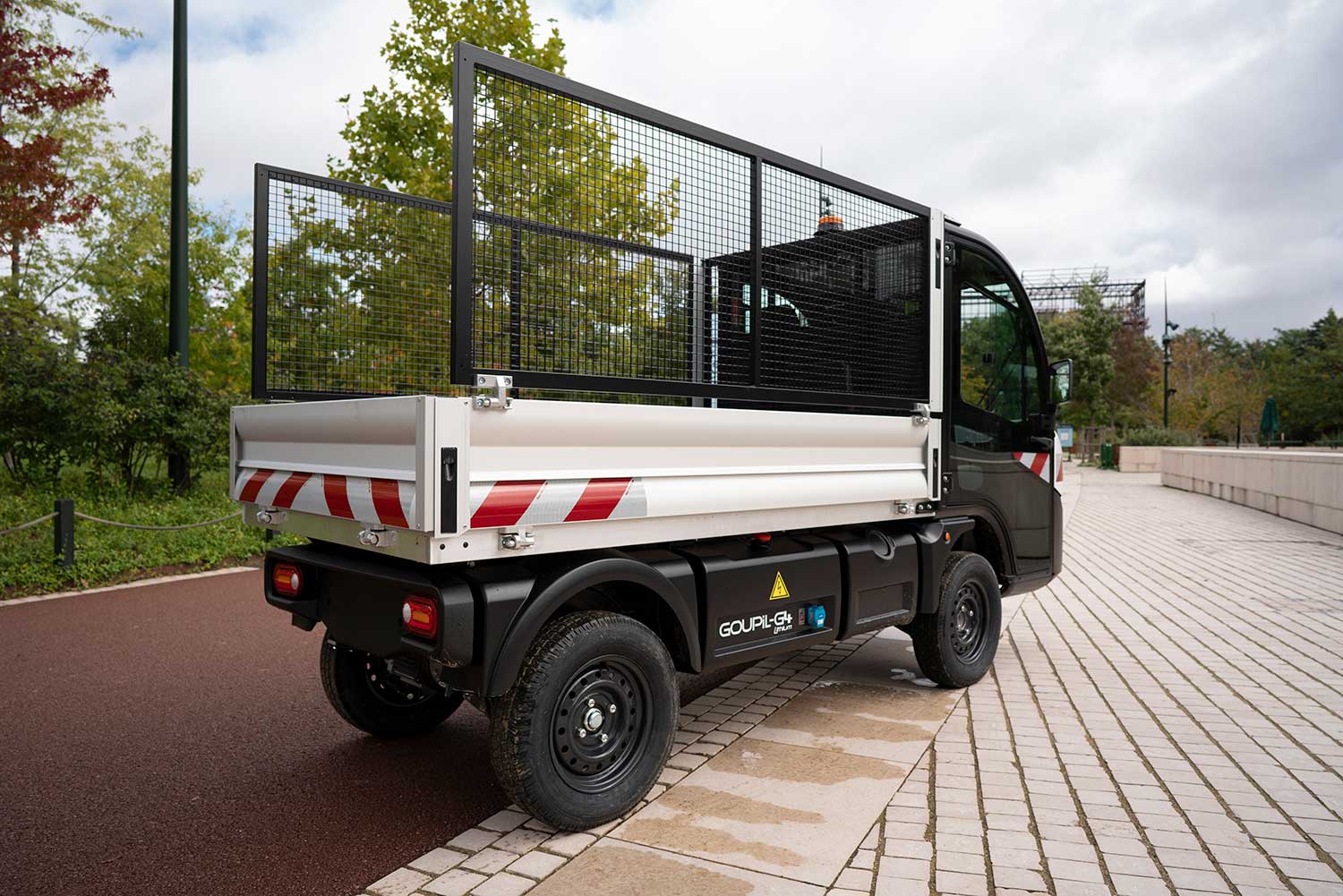 A simple and practical design
The Goupil tipper is fitted with aluminium dropdown and detachable sides and rear tailgate. This design gives full use of the load bed area and allows for easy loading and unloading.
Our tipper can be equipped with a mesh or solid cage body, increasing the vehicle's loading volume. The cage body is particularly recommended for green space maintenance or waste collection applications.
A netting can also be fitted to the cage body to retain green waste inside the load bed while driving.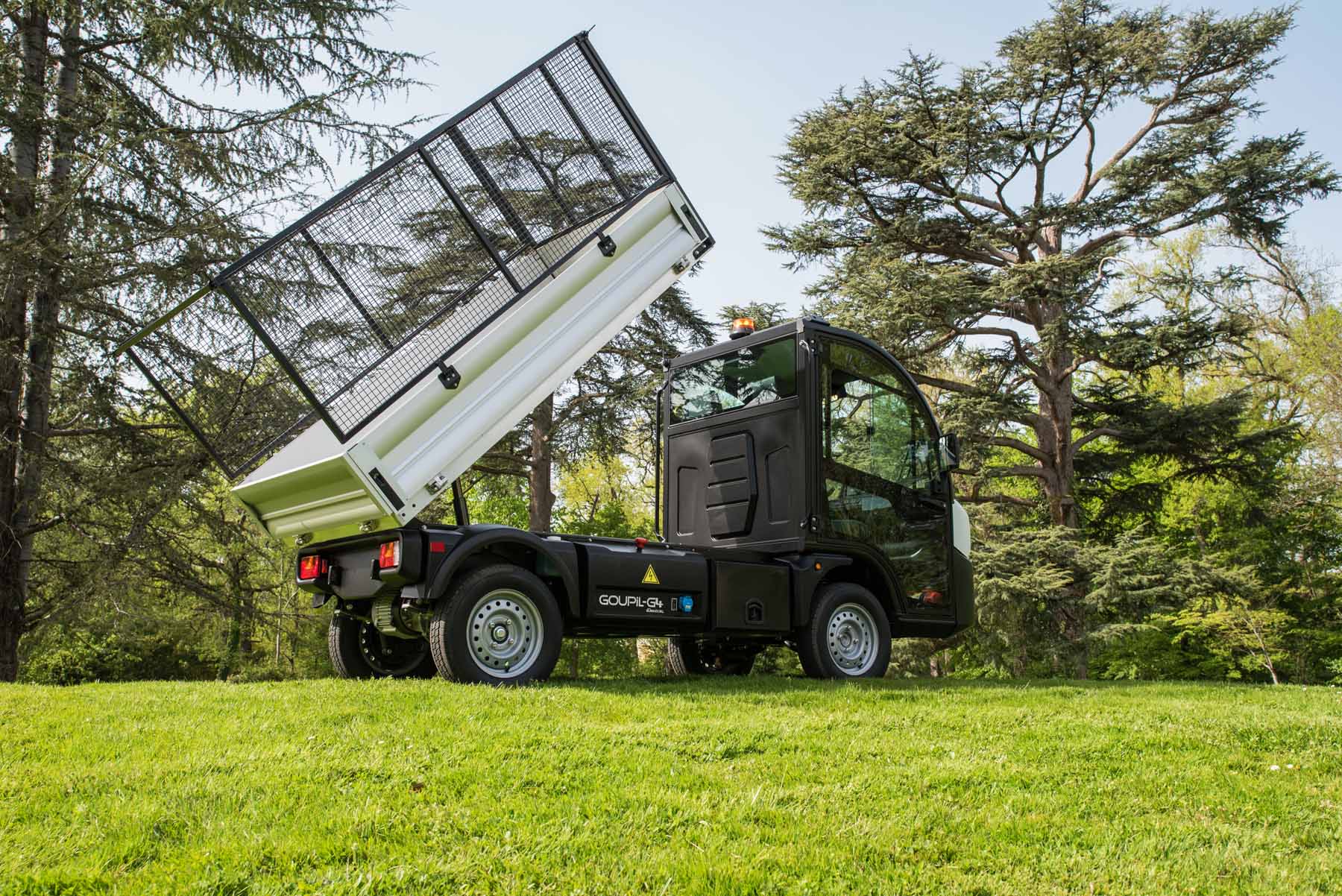 Versatile and adaptable
The Goupil tipper is very popular because of its versatility. Fitting a 500 L water tank with a watering system and/or high pressure washer only takes a few minutes. This versatility is ideal for electric vehicles who need to multitask: maintenance, transport, watering, cleaning… All that is possible with one single vehicle!