Goupil specialises in 100 % electric equipment. The watering system has been designed to meet the requirements of green space maintenance teams.
Why choose the Goupil watering system?
Efficiency of the electric technology
Did you know Goupil also manufactures 100 % electric equipment? Expert in the integration of 100 % electric equipment on the chassis of our G4 and G6 vehicles, our team has developed the rotomolded water tank to meet the requirements of green areas maintenance agents.
Green space maintenance teams need to respond quickly without disturbing the neighbourhood. Thanks to the electric motor, watering is not only easy but also discreet. Watering early in the morning, when it's most efficient, is therefore no longer an issue.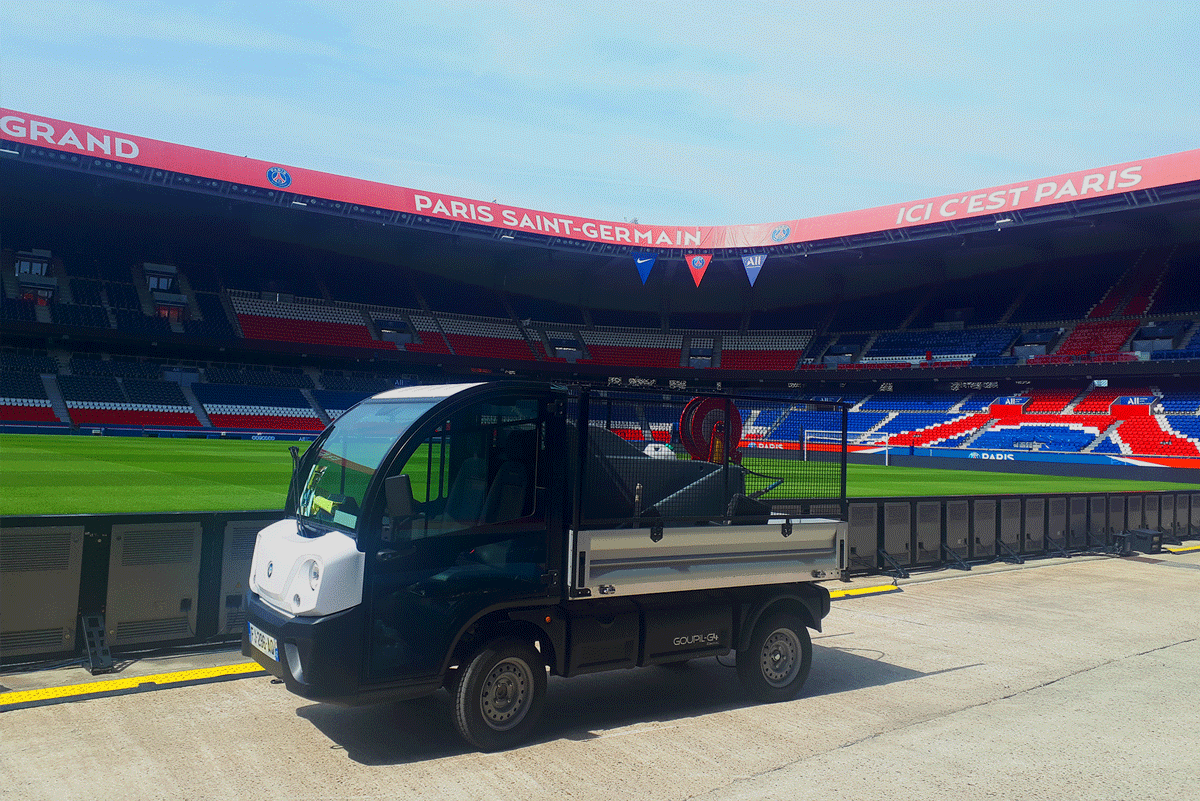 Practical
Designed by Goupil to meet the needs of our customers, the watering system is user friendly:
Filling the tank

:

a large screw lid including a filter basket makes for easy filling of the tank from above. A water level indicator on the side helps monitor the filling operation.

Design and ergonomics

: the tank has been designed to avoid water motion and includes a side storage for the spray lance for quick and easy use. The hose with automatic self-wind is 25 metres long and has a diameter of 16 mm. It is fitted on the back of the tank just above the pump.

Easy to use

: the components are easy to access and dismantle to facilitate maintenance operations. The tank can be removed with the built-in lifting eyes or with a forklift (forklift pockets on the rear side have been provided).