Mainly used for logistics operations, our electrical box vans have achieved great success with various customers.
Why choose a box van ?
To facilitate your work
The driver benefits from the full capacity of the box van thanks to its cubical design with square corners and no wheel arches.
The ergonomic design helps facilitate the work for your maintenance teams. A loading height at 80 cm allows the operator to keep his back straight while loading and unloading, providing him with a comfortable work environment.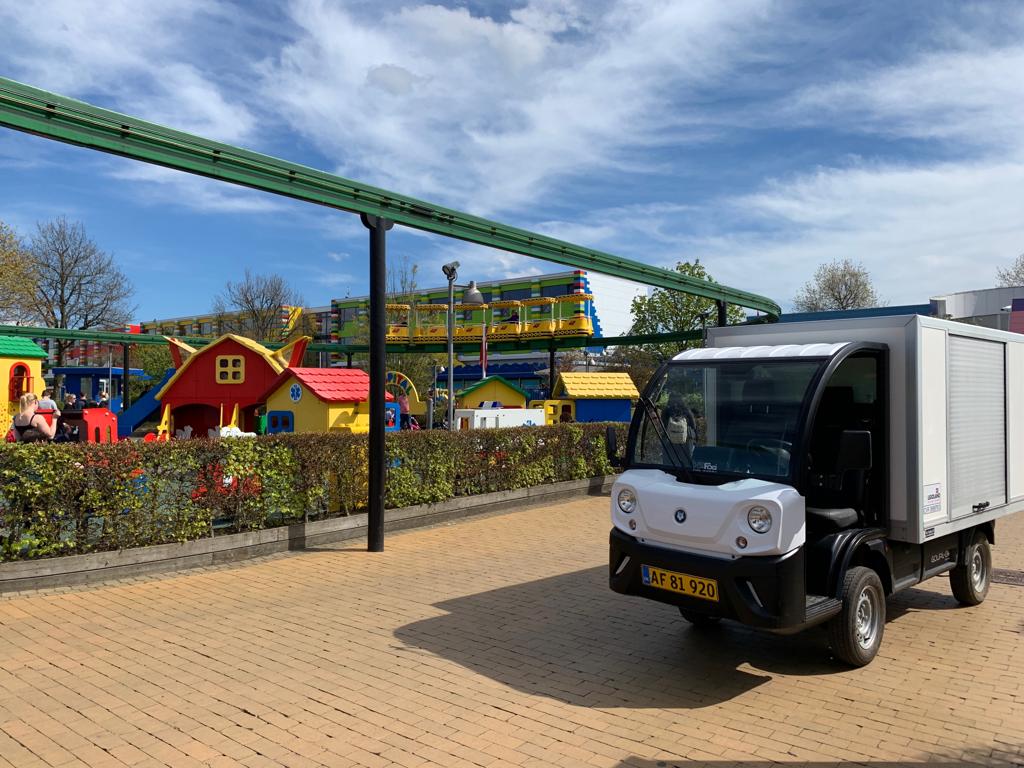 Customizable
Depending on your line of work, your requirements will differ. Our box van can therefore be fitted with one to three shutters.
Some examples of box van configurations:
Deliveries on closed sites (airports, businesses…): a left-hand-side shutter, on the driver's side, will facilitate his daily shift.
Deliveries on public roadways: a right-hand-side shutter will be better suited to ensure the driver's safety while unloading.
Bulky items deliveries: the addition of a rear shutter is recommended to facilitate unloading shipments, regardless of the volume.
Our self-retracting roll-up shutters are made of steel and come with a full length handle.
In addition to the shutters, different internal configurations can be made to meet your specific needs. For instance, we offer a box van to transport laundry that is perfectly suited for hotel complexes, campsites or healthcare facilities.