Thanks to their sturdyness and ergonomy the 100% electric utility vehicles Goupil have established themselves on most big industrial sites as intra site reference vehicles (car industry, petrochemical sites, metallurgy, aeronautics…..).
The benefits of Goupil for the industrial sector
Versatile: with a loadbed or box van, our vehicles are ideal for moving tools, equipment as well as your teams from one end of the facility to another.
Cost-effective: the choice of a captive electric utility fleet will free you from having to manage fuel cards, from the expensive maintenance costs linked to the use of combustion engines that are subject to little stress (injector, DFP, clutch, etc.) and will greatly reduce the risk of using vehicles off site.
Clean: our electric vehicles are silent and without CO2 emissions, so your staff can work close to them without suffering any noise or gas pollution.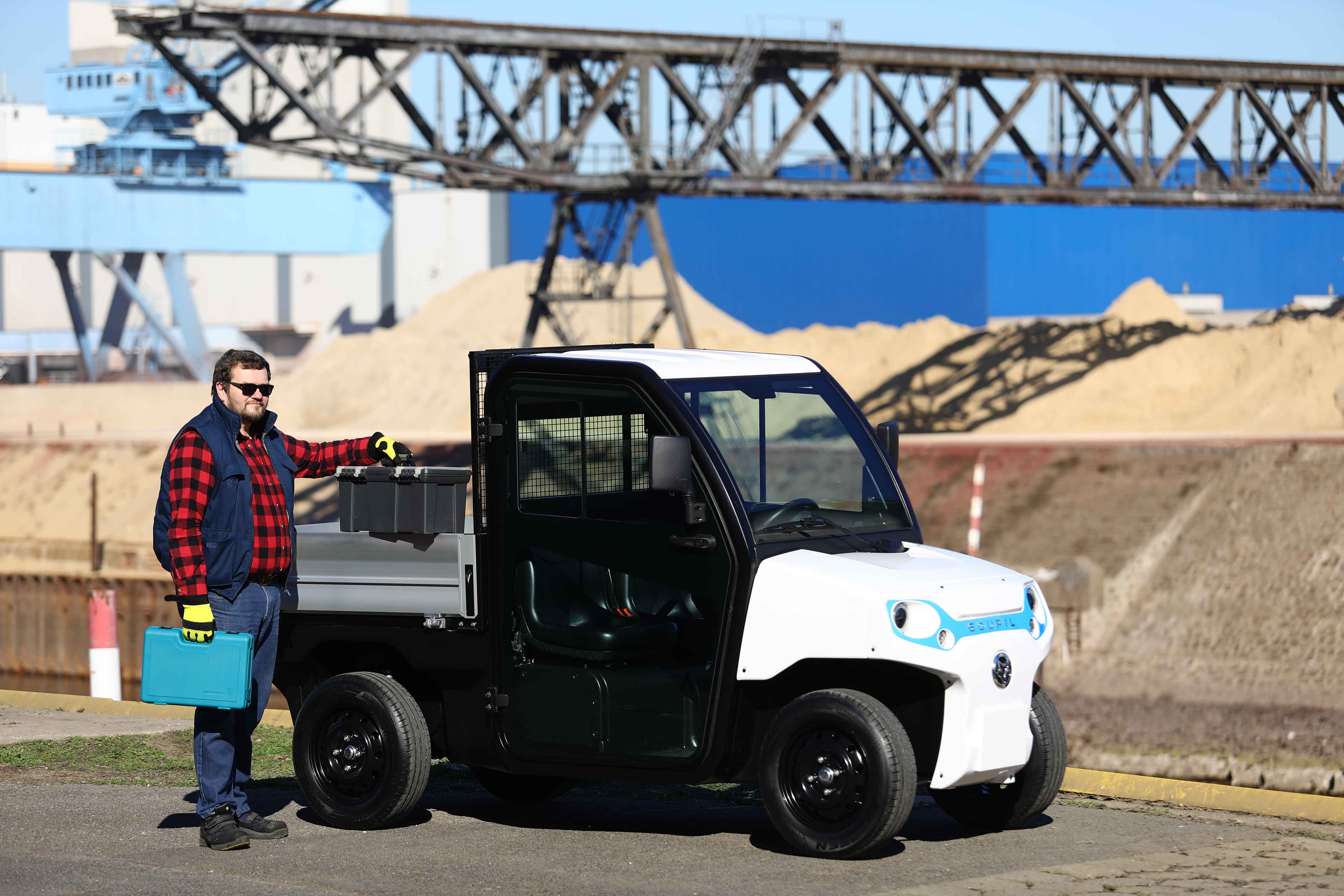 Why choose Goupil vehicles for the industrial sector?
The G2 and G4 vehicles are an excellent alternative to petrol or diesel-powered utility vehicles for industrial sites. Their ultra-compact size and manoeuvrability make it possible to reach areas of the facilities previously not accessible and therefore enable operators to drive straight to the pickup/drop off point.
Find out more about our different 100 % electric configurations for industrial sites:
Converted or standard box van, specifically aimed at technical teams. This configuration is ideal for electricians, handling the maintenance of electrical installations.
Electric Goupil vehicle equipped with a crane for safe handling, a tailgate for transporting roll cages or an aerial work platform for working at height.