The G4, G5 or G2 range offer customized solutions for the maintenance of your green spaces : public gardens, squares, parks...
Why choose Goupil for landscaping?
Grass wheels
Fitted with low pressure wheels, Goupil vehicles can be driven on grass and soft soil. Many options and equipment allow the vehicles to be perfectly adapted to your agents' job.
Various equipment
A 100% electric watering system, therefore 100% silent, allows very early morning intervention for flowering with no risk of waking up the neighbourhood.
A Goupil equipped with a leaf collector, there again 100% electric, allows easy access through very narrow roads thanks to its ultra compact size. In this way, your employees will avoid having to use a blower to pick up leaves near the tipper.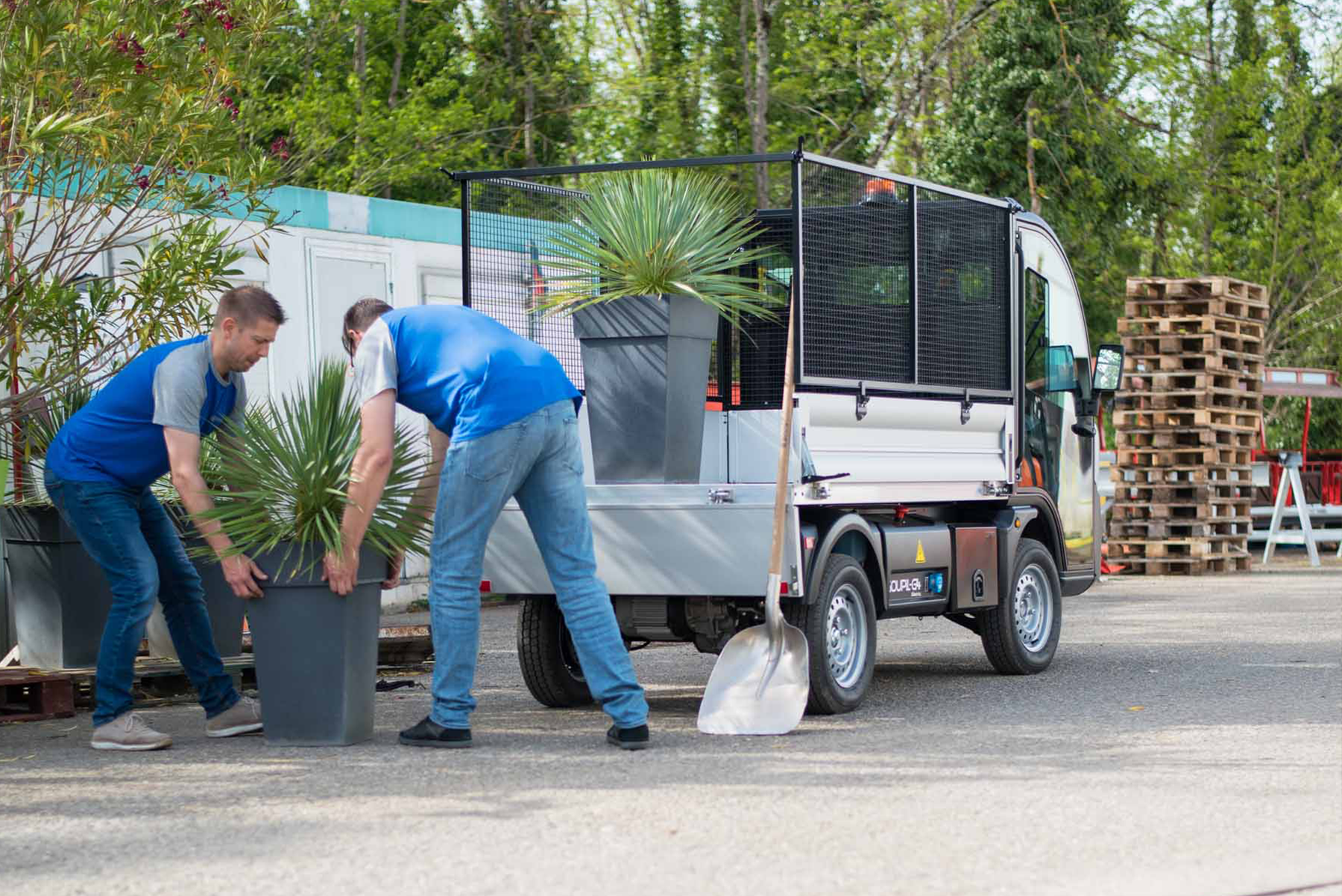 Goupil vehicles can be fitted with a hooklift and mobile container, the payload allows transport of your ride-on machines and collection of bio-organic waste or soil.
Designed with our partner Klubb, a Goupil equipped with a 10 m aerial lift basket offers a safe solution for work at height: trimming and pruning, maintenance of vertical gardens and live green walls.
For more demanding and specific tasks like hot water/vapor weeding, a 100% electric solution is also available.
For over 15 years, Goupil has been manufacturing tailor made vehicles for its customers. We offer turnkey solutions with the most innovative and high performance equipment. Contact our team for a personalised study.