Although the Goupil concept was originally developed for urban cleaning and grounds maintenance applications, the philosophy has always been the same: enable smooth stopping and starting in crowded areas.
The benefits of electric vehicles for last-mile deliveries
Clean: many European cities have adopted Low Emission Zones which represent a challenge for last-mile delivery stakeholders. By opting for a fleet of electric vehicles, you ensure the viability of your delivery service in urban and suburban areas.
Image: electric vehicles meet customers expectations in terms of environmental concerns. Goupil utility vehicles bring a peaceful touch the urban landscape and offer many benefits: they are discreet, silent and do not release any CO2.
Cost-effective: logistics expenses represent a large share of last-mile delivery spending. Choosing a captive electric utility fleet will help manage and reduce costs.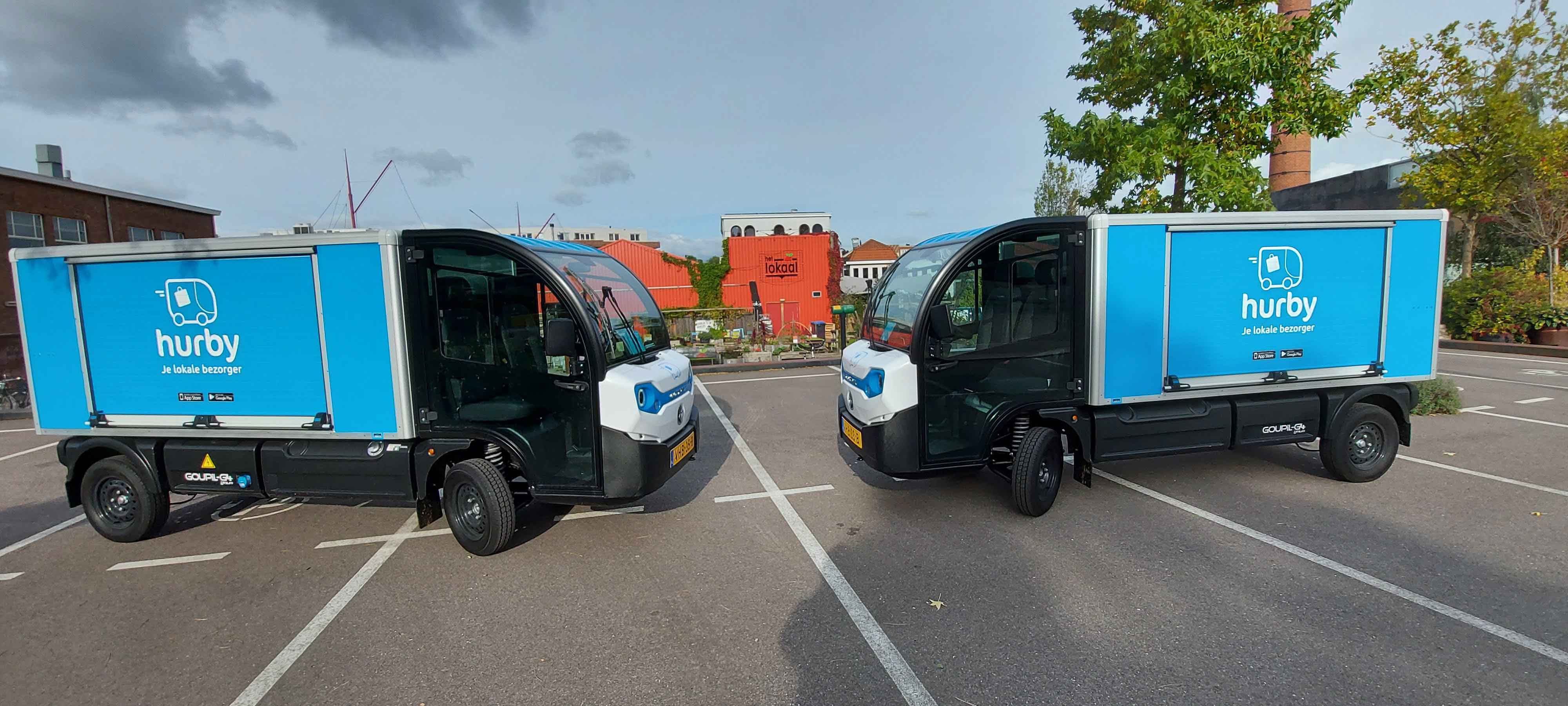 Why choose Goupil for last-mile deliveries?
Early users like DHL, FedEx or La Poste, to name a few, have quickly understood the benefits of using our compact and robust chassis to cover the last miles from their delivery hub. With the highest capacity-to-size ratio on the market, Goupil vans offer a loading volume from 1.5 m3 to 9 m3.
With the G2, G4 and G6 electric vehicles, Goupil is able to offer a complete solution for the delivery of parcels and goods in your area.
Business case: Picnic, the online supermarket
Since 2015, Goupil has been the exclusive vehicle supplier to Picnic, Europe's number one online food retailer. This partnership has enabled us to become a major player in last-mile delivery. Today, the Picnic fleet is made up of more than 2,500 G4 vehicles and over 190 G6 vehicles, emphasising the capabilities of our light vehicles for these demanding applications (3 rounds per day, each vehicle driving a total of 80 km per day).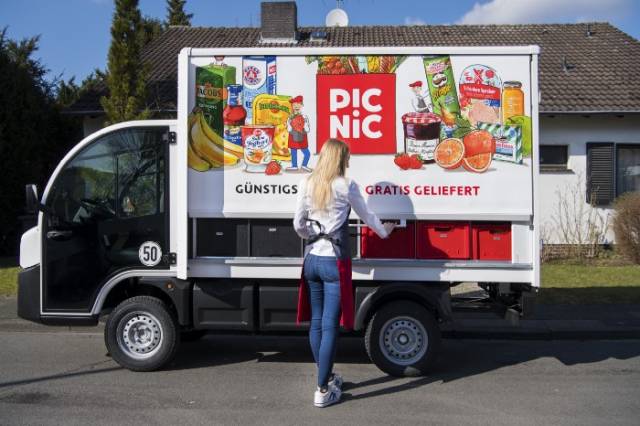 Do you require a tailored vehicle? Goupil develops customised solutions to meet your every need:
specific dimensions of the van or openings

,

compartment boxes,
Do not hesitate to contact us for a customized study.