Goupil offers a great range of 100% electrical equipment for their vehicles, like the leaf collector.
Why choose a leaf collector?
Useful and silent
The leaf collector has been specifically designed for green areas and roadway maintenance teams.
This compact size vehicle is ideal for city centres, public parks and gardens as well cemeteries.
The Goupil vehicles can easily reach remote sites where traditional lorries would not have access to. Leaves can also be collected while driving (workers on pavement).
The 100% electric leaf collector is far less noisy than its gas powered equivalent.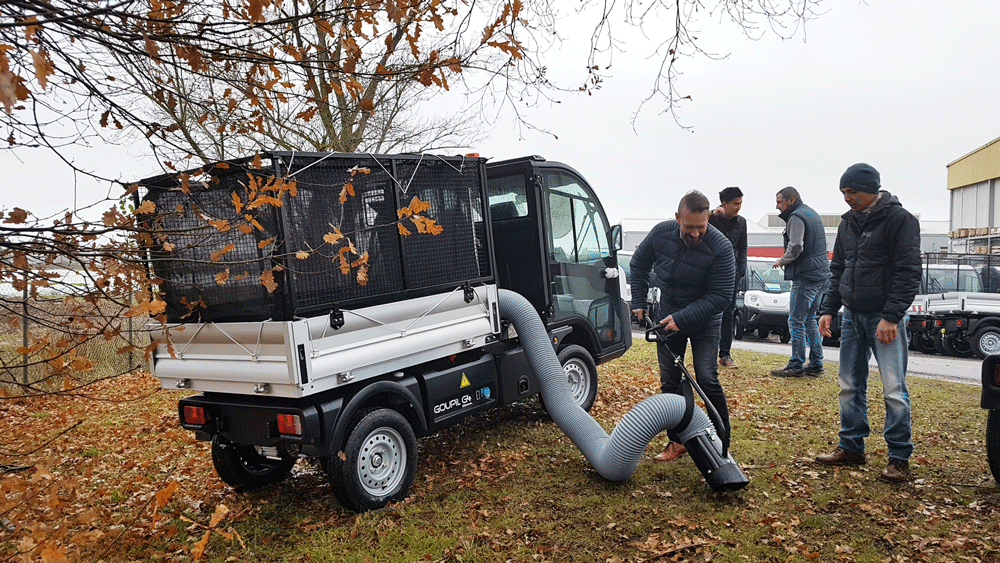 For all combined chassis
The leaf collector is available on all combined chassis with load bed.
It can be fitted in place of the high-pressure washer system or the storage box, which offers great versality depending on the season.
The leaf collector option includes a netting with self-adhesive straps.