Refuse collection vehicle
Resulting from a partnership between two major players in the French industry, discover the brand new Goupil G6 refuse collection vehicle with bin lifter and shovel.
Why choose a Goupil refuse collection vehicle?
Environmental challenges are part of our everyday lives and waste management is key to reducing our carbon footprint.
Being 100 % electric, our refuse collection vehicles are perfectly in line with sustainable development policies.
With its compact size, the Goupil waste collection body can pick up waste in areas where traditional trucks would not have access to. It is an efficient and practical work tool suitable for businesses, local councils and institutions for collecting industrial, green or domestic waste.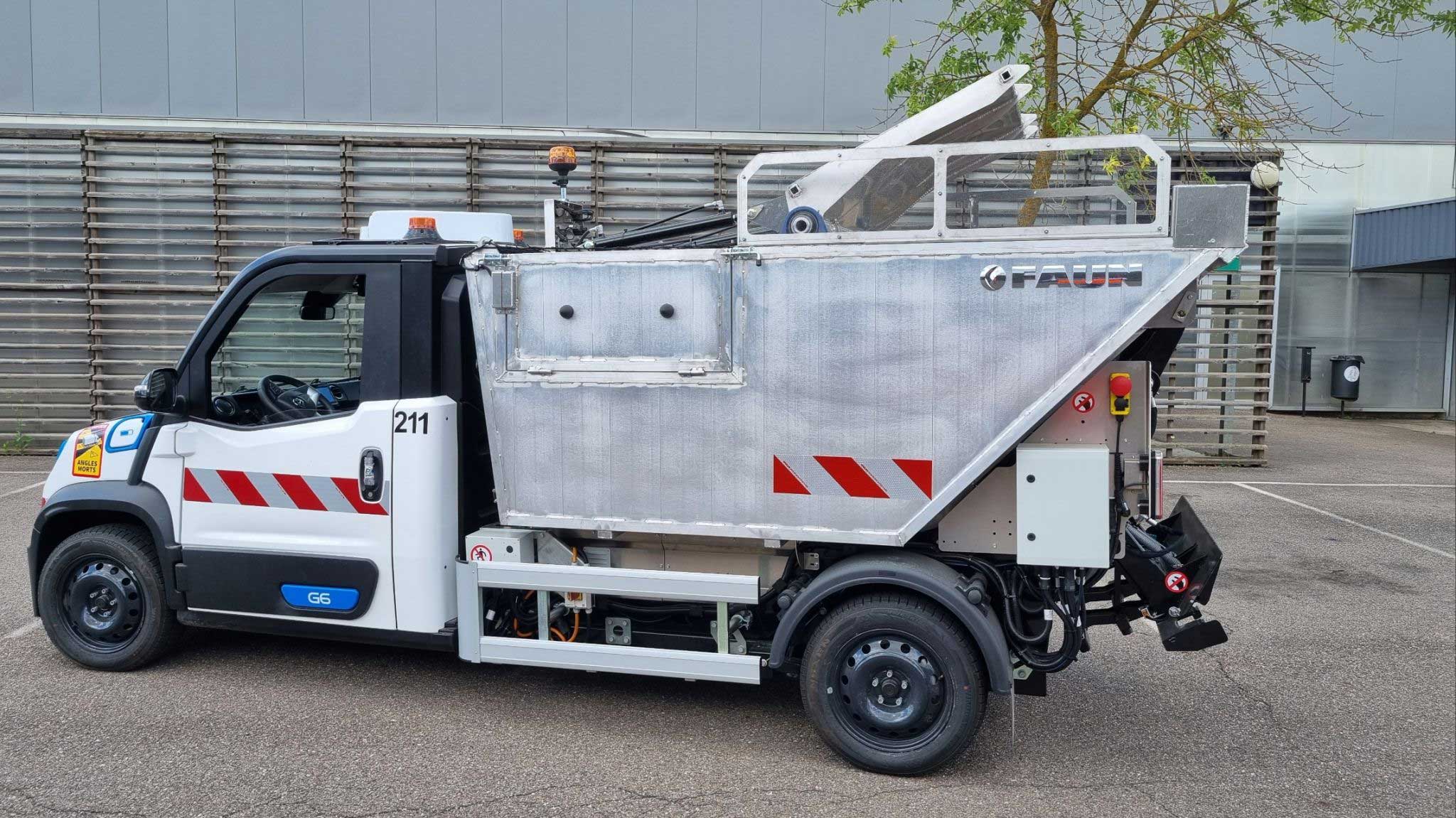 Safety and efficiency
The robust frame of the Goupil vehicles allow for a complete solution to be integrated without compromising on payload (up to 520 kg) while keeping a highly compact footprint.
By choosing a Goupil G6 refuse collection vehicle, you provide a comfortable and high-performing work tool for your teams:
The

useable volume of 3.5 m3

is maximised thanks to the

compacting shovel

.
This equipment meets

the standards regulating the handling of containers up to 1,000 L

.

It takes only

12 seconds

to empty a container

into the truck body, which makes for swift collection and improves your teams' productivity.

A

monitoring screen

and

camera

inside the cab allow for safe collection operations for your operatives as well as bystanders.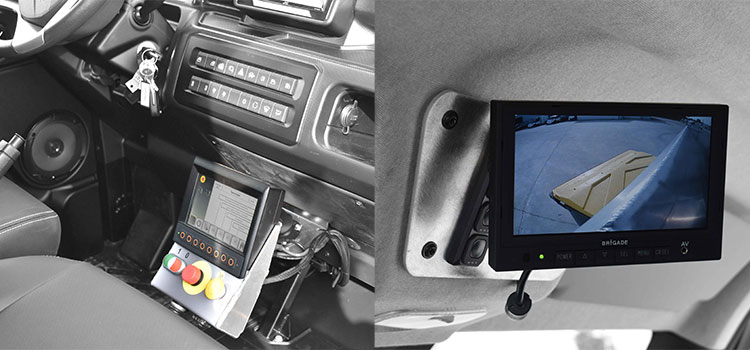 Eco-friendly and silent
Access to town centres being more and more restricted, the need to add the refuse collection body to our range of equipment became self-evident.
The refuse collection vehicle with bin lifter and shovel has been developed in partnership with European leader FAUN.
100 % electric, this equipment is ideal for low emission zones and allows your sanitation workers to operate with a minimum of disturbance. Early morning or evening shifts will not be detrimental to neighbourhoods or people enjoying the outdoors.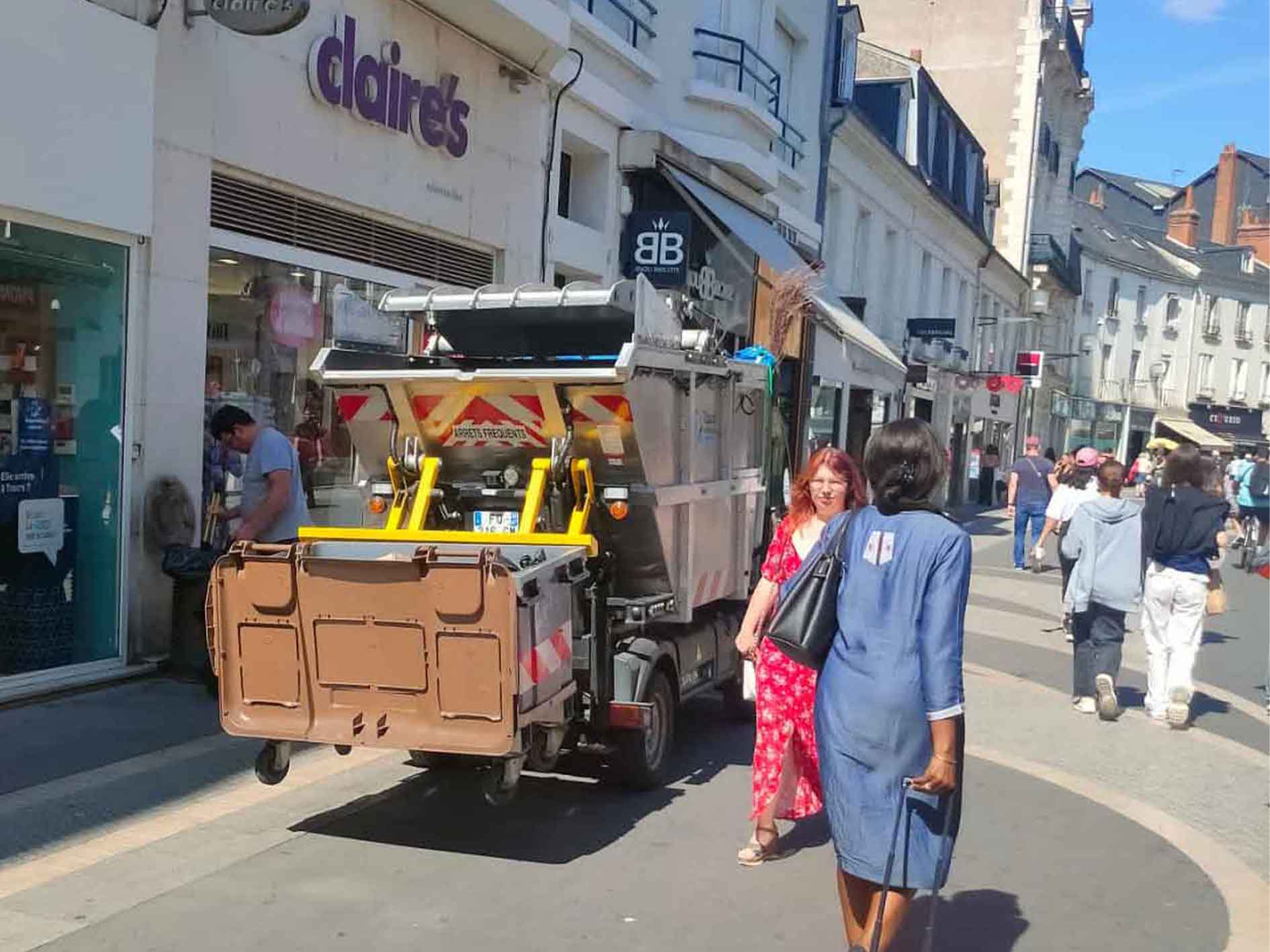 Versatile
A Goupil refuse collection vehicle is suited for waste collection even outside of town centres.
Restricted areas and closed sites are perfect examples: