Thanks to their sturdiness and ergonomics, our Goupil 100 % electric utility vehicles are used by many maintenance teams on industrial sites, holiday centres and amusement parks.
Why choose Goupil for maintenance operations?
Adaptable and 100 % electric
The G2 and G4 vehicles are an excellent alternative to golf carts and petrol or diesel-powered small utility vehicles as a means of transport for your teams. The ultra-compact size as well as the absence of noise or gas emissions make it possible to enter buildings and get as close as possible to where your maintenance teams are needed.
Fitted with a standard or converted van body, Goupil vehicles turn into a toolbox on wheels capable of carrying up to 1,000 kg of equipment (air conditioning unit, compressor, etc.).
For the most demanding applications, Goupil vehicles can be equipped with a crane for safe handling, a tailgate for transporting roll cages or an aerial work platform for working at height.
All of this equipment operates in 100 % electric mode.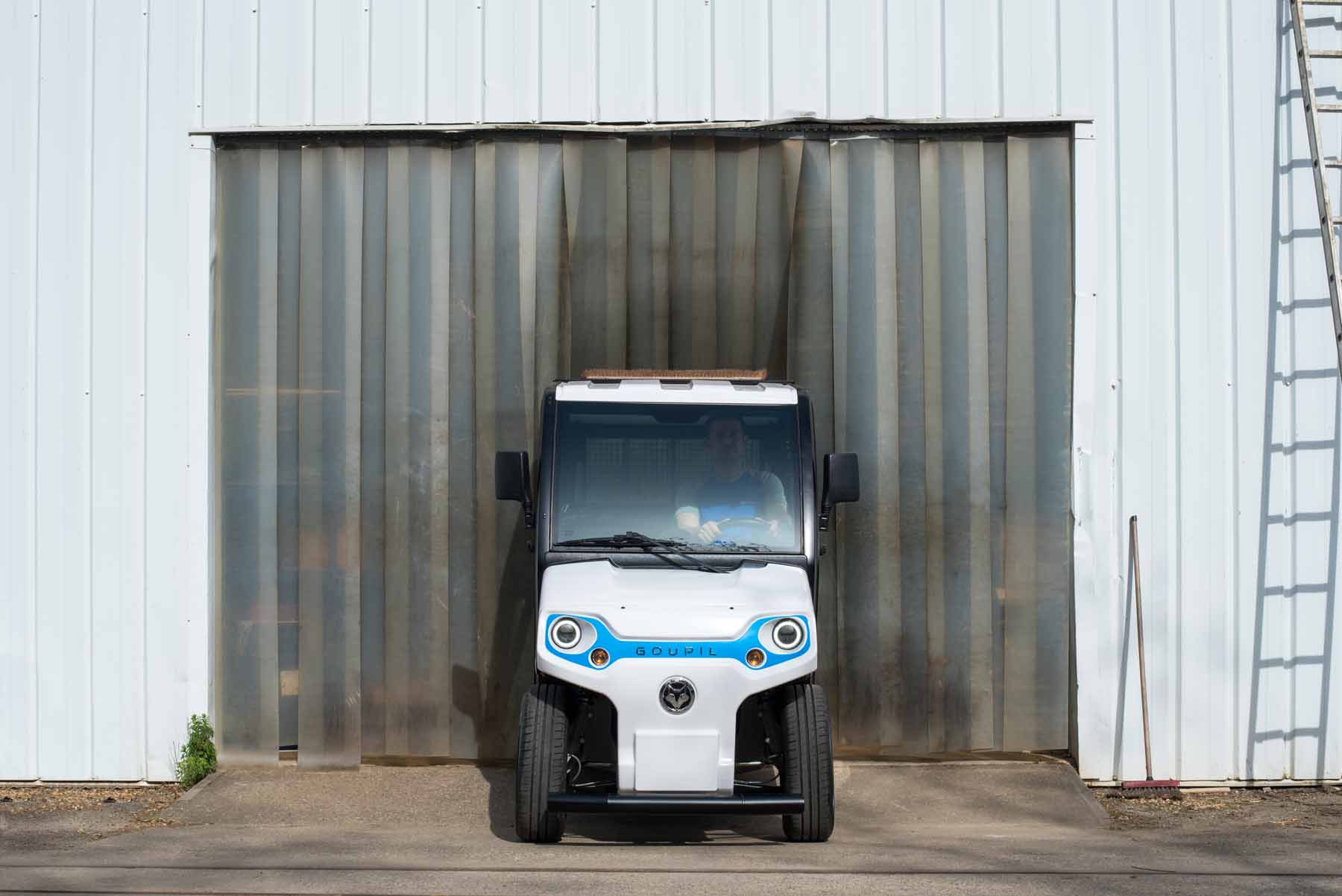 Cost-effective
The choice of a captive electric utility fleet will free you from having to manage fuel cards, from the expensive maintenance costs linked to the use of combustion engines that are subject to little stress (injector, DFP, clutch, etc.) and will greatly reduce the risk of using vehicles off site.
For over 15 years, Goupil has been developing tailor-made vehicles for our customers. We deliver a turnkey solution integrating the most efficient and innovative body options. Do not hesitate to contact our teams for a personalised study.