Goupil electric utility vehicles are perfect for transport and maintenance operations in airports.
The benefits of electric vehicles for airports
An airport environment is both highly dynamic and demanding and requires robust, compact and versatile ground support vehicles. The Goupil range of electric utility vehicles offers tailor-made solutions perfectly suited to the various applications of the airport industry.
100 % electric, Goupil vehicles can operate inside the terminal buildings and warehouses of an airport site. Their ultra-compact size and reduced turning radius are ideal for moving swiftly and efficiently across the various facilities, from parking lots to runways.
Replacing combustion-powered vehicles with a fleet of electric utility vehicles plays an important role towards clean mobility:
100% electric, they are perfectly adapted to the safety constraints of an airport site,
100 % silent, they can be used anywhere in the airport without causing any inconvenience to passengers,
100 % clean, they do not release any CO2, therefore contributing to a healthier and more sustainable environment.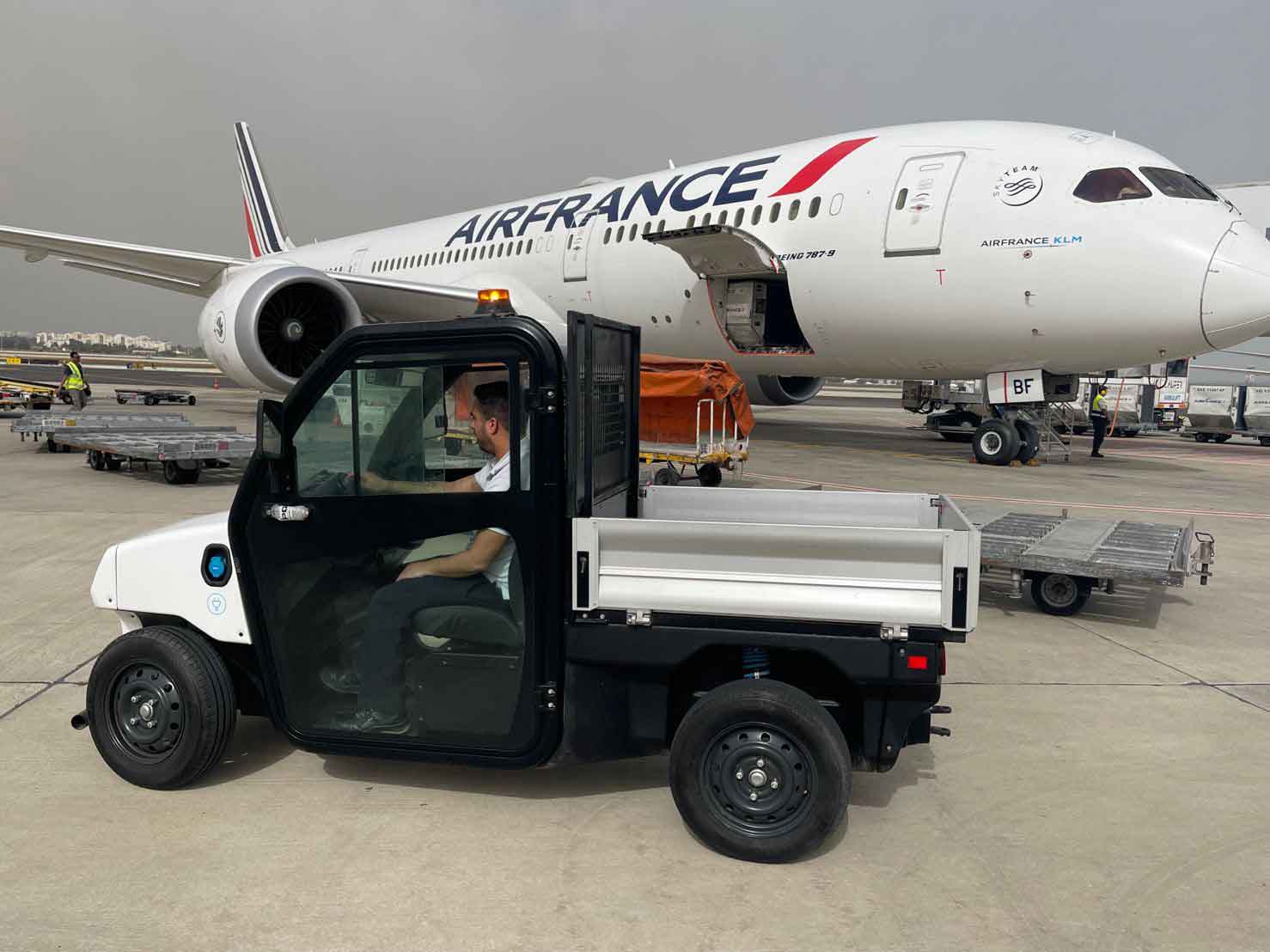 Why choose Goupil for the airline industry?
Airport operations include a variety of jobs: maintenance, transport of goods, waste management, baggage handling, warehousing…. Thanks to a wide range of equipment, Goupil offers tailor-made solutions to meet every need:
Box van with shutters for maintenance operations on runways and in terminals,
Load bed with column lift for warehousing operations,
Refrigerated or isothermal box van for the transport of food products and meal trays,
Waste collection body for waste management operations,
Load bed with towing hook for transporting luggage.
With a maximum towing capacity of 1,700 kg, Goupil electic utility vehicles are perfectly suited for towing or freight operations.