Goupil electric vehicles are perfectly suited for the tourism industry. Typically used to transport equipment or people, they offer an eco-friendly and quiet alternative ideal for tourist sites.
The benefits of electric vehicles in the tourism industry
An increasing number of leisure complexes turn to electric vehicles. This choice is based on several benefits:
Eco-friendly:

our electric vehicles do not emit any CO2, therefore contributing to a cleaner environment

Comfortable design:

Goupil vehicles are very quiet, therefore considerably reducing noise pollution and providing great levels of comfort to your customers. Maintenance teams can work early in the morning or la

te at night without disturbing tourists.

Image:

tourism facilities that have chosen electric vehicles promote a positive image by daily showing their commitment towards sustainable development.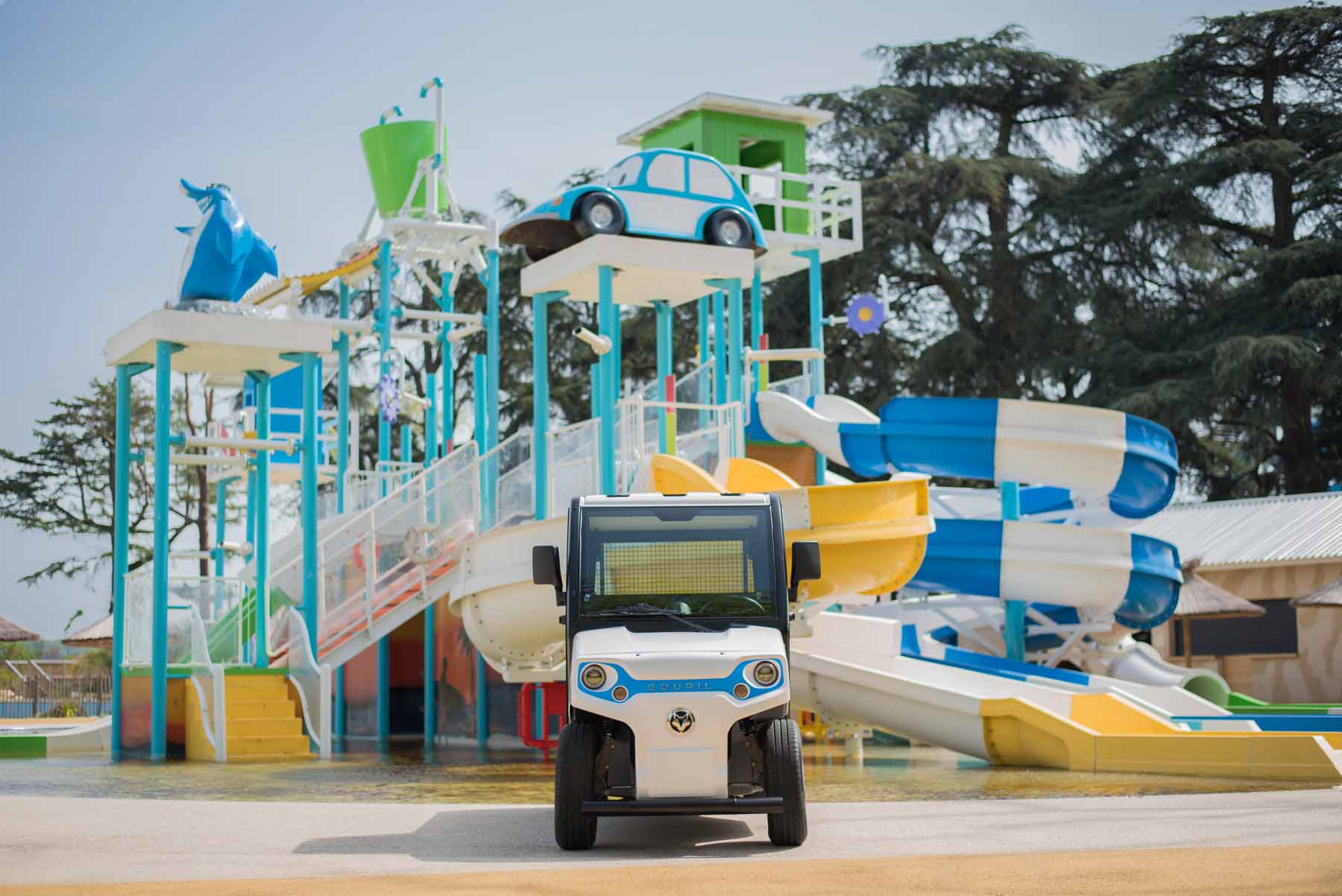 Why choose Goupil for the tourism sector?
Our Goupil vehicles are tailor made to meet the requirements of tourism facilities. For every application we have a specific configuration that will support you efficiently in your work.
Our teams will be available to assist you in choosing the perfect layout and bodywork depending on your business activities. Our broad range of equipment offer either a versatile or very specific solution to every work situation.
Some examples of the most popular configurations among the tourism sector: