The different recharging options for your Goupil electric van
August 31, 2023 - Vehicles
If you want to use your Goupil van efficiently every day, you need to ensure that its battery is fully charged.
Did you know that? There are currently over 85,284 recharging points available in France!
Goupil offers you several types of battery with different ranges to adapt the vehicle's range and recharging to your activity.
This modularity means we can offer you the right on-board power without compromising on cost or payload.
What's more, lithium technology allows partial charging, during a lunch break for example, automatically increasing the vehicle's range.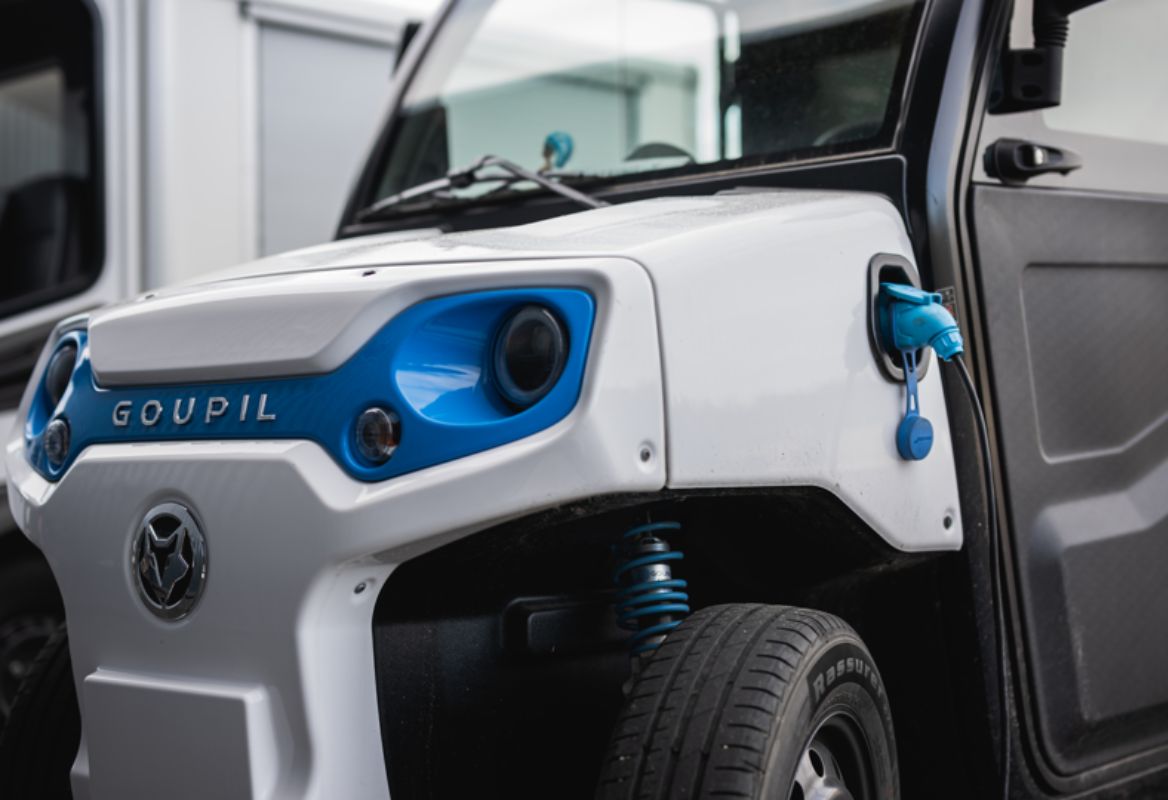 3 modes indicating the charging technique used:
Mode 1 corresponds to recharging via a 220 Volt 16A domestic socket with dedicated protection in the vehicle.
It's essential to allocate one line per socket!
Known for its simplicity, this mode allows you to charge a maximum of 3 kW/h: it is used for the Goupil G2 or G4.
In mode 2, connection is made to any conventional domestic socket.
A charge control and protection device is built into the charging cable. This mode requires a type 2 socket on the vehicle and a power rating of 3 kWh.
With mode 3, you can recharge your G6 or G4 more quickly.
The connection requires a type 2 socket on both the vehicle and the charging point, and can be made using a standard socket and cable used on an electric car.