Go green this summer!
August 23, 2021 - Vehicles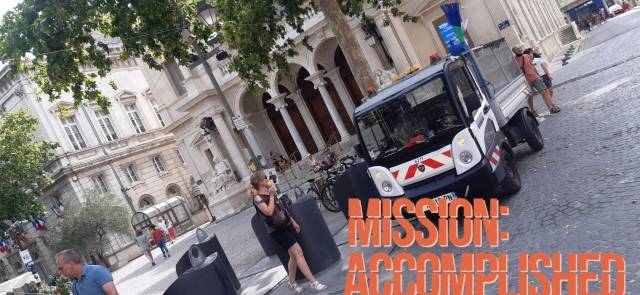 Go green this summer!
During the summer season, local authorities and resorts alike need efficient work tools to keep tourist sites clean.
With their compact size, our 100 % electric Goupil vehicles are perfect for operating without disturbing tourists.
With the added bonus of being silent, your staff can work early in the morning or late at night.
Our small utility vehicles can also be used for collecting waste during cultural events, such as the Festival d'Avignon.
To find out more about our range of electrical utility vehicles and body options designed for cleaning and waste collection, don't hesitate to contact your local dealer!