The G4, G6 ord G2 ranges offer tailor-made solutions for a multitude of uses such as bin collection, park and garden maintenance and looking after public areas.
Goupil has built its success on its ability to meet the very specific needs of towns.
Why choose Goupil for your city?
Compact
The ultra-compact Goupil vehicles ranging between 1.10 m to 1.50 m wide and the reduced turning radius makes it possible to move in the narrowest and most inaccessible streets of town centers.
Many cities, urban communities, metropolitan areas, rural municipalities have chosen our electric vehicles that are equipped with adapted bins for the collection of bulky waste, baskets or litter (urban brigades).
Perfectly adapted to Stop & Go applications, the electric vehicle provides an ergonomically and safe solution for street cleaners. Without any equivalent of a vehicle of this size, the proposed loading capacity can go up to 1,200 kg. It is possible to collect heavy waste such as glass, waste or rubble.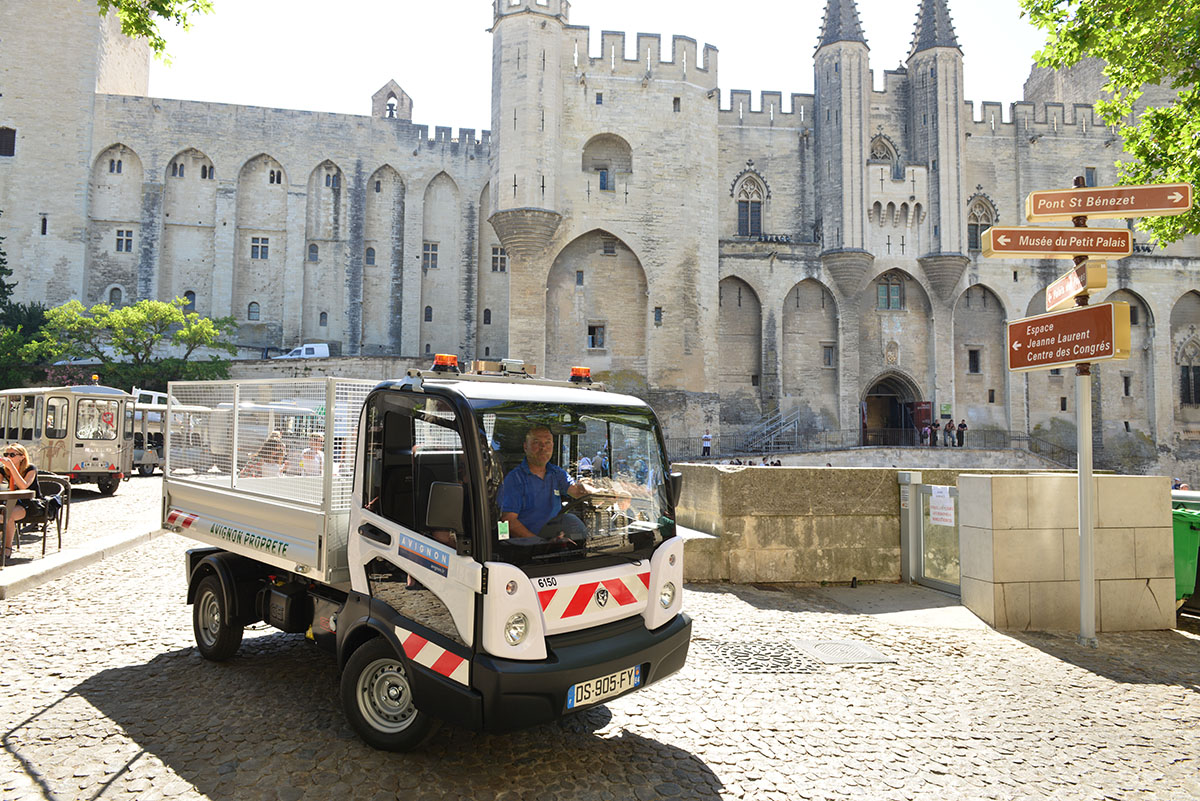 Adaptable
The Goupil is also the perfect 100% electric utility for the maintenance of green spaces. Can be equipped with low-pressure wheels (lawn tires), it can be used on lawns and soft ground. Many options and equipment also allow you to adapt this vehicle to your agents' jobs: 100% electric leaf collector, 100% silent watering for an early morning intervention without disturbing the neighbourhood...
Made into a converted van, the Goupil is the ideal partner for building maintenance teams: painters, electricians or plumbers. It is 100% electric and therefore without gas or any noise, it can easily enter buildings for an intervention as close as possible to the area needed. Developed together with Klubb, we also have a Goupil equipped with a 10m platform which offers a safe solution for work at heights.
For the most demanding applications such as cleaing graffeti or the maintenance of street furniture, the Goupil can be equipped with a high-pressure hot water unit or a hydrogumming skid. A hot water weeding equipment is also available in 100% electric version.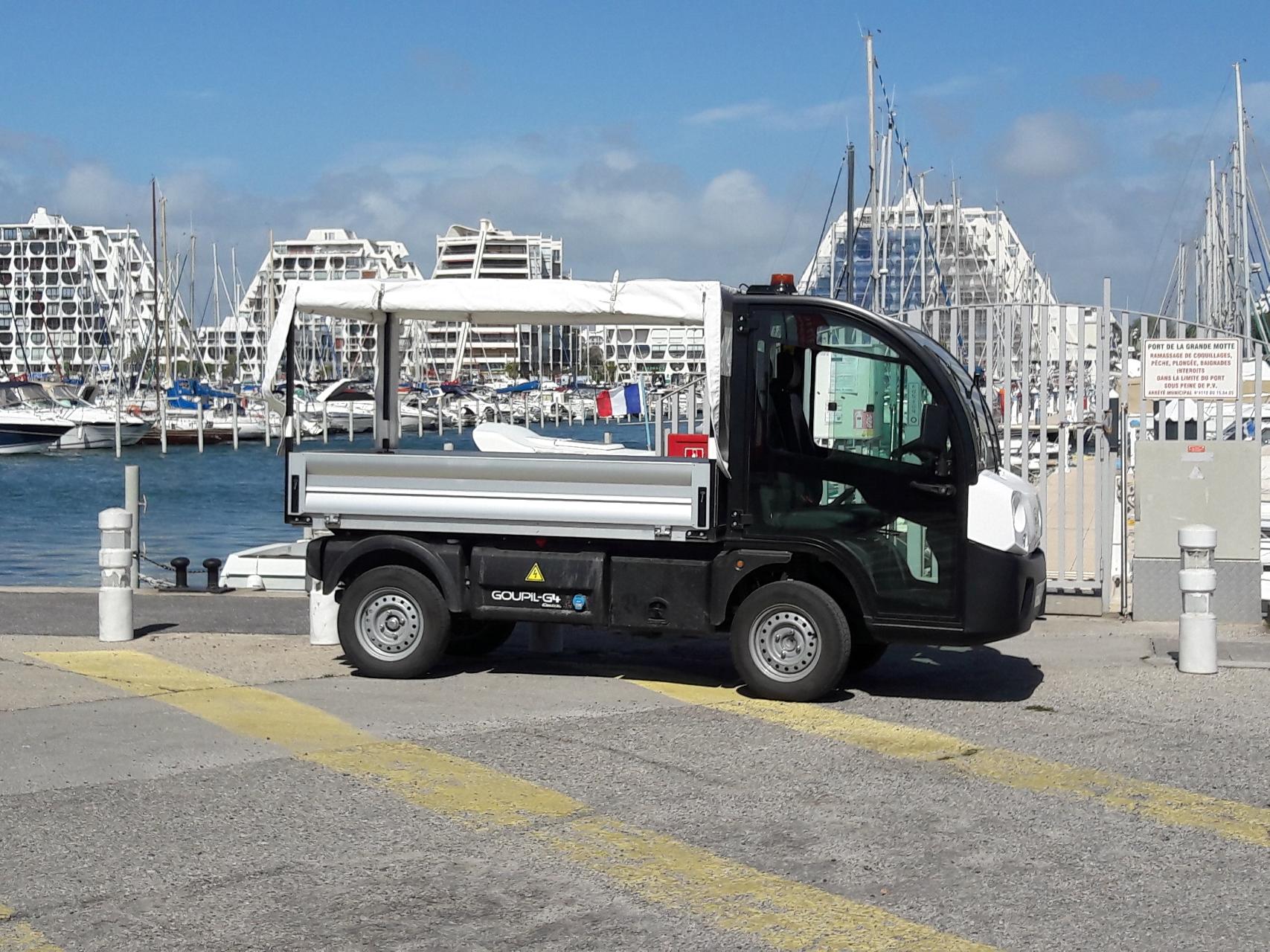 For more than 15 years, Goupil has been developing custom vehicles for our customers. We deliver a key in hand solution integrating the most efficient and innovative cambers. Do not hesitate to contact our teams for a personalized study.